'We will all die': In Kenya, prolonged drought takes heavy toll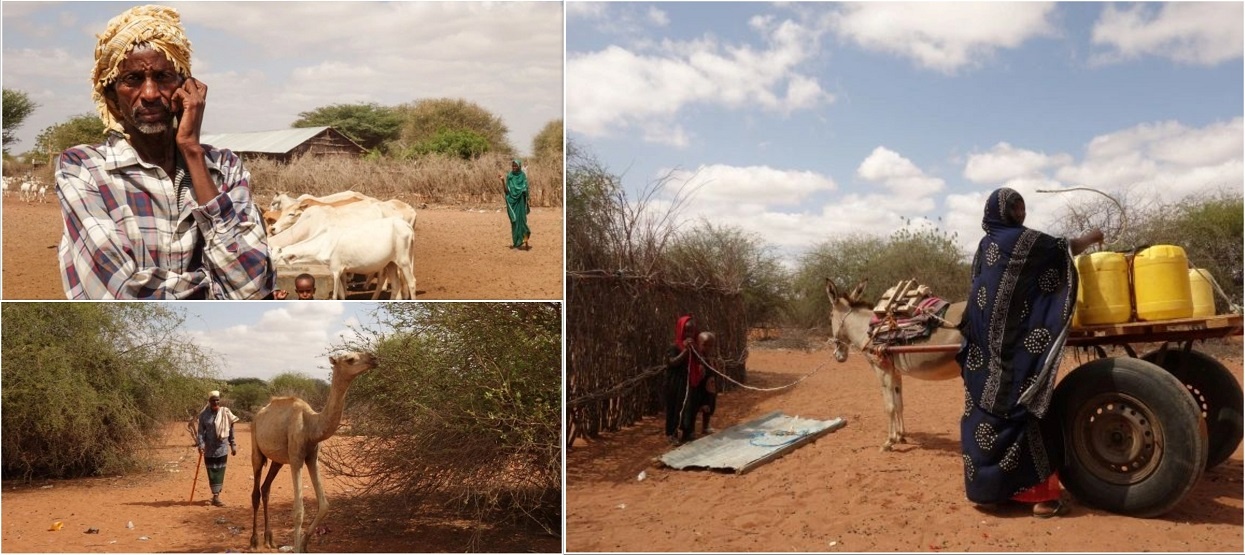 WAJIR COUNTY, KENYA: DEC. 20 – As if in a macabre parade, cattle carcasses line the two sides of the dusty road leading into Biyamadow, a sleepy village in northern Kenya's Wajir county.
The grisly spectacle of dismembered animals rotting beneath the scorching sun is the result of a prolonged drought that has been pushing pastoral communities here – and the livestock they exclusively rely on – to the brink of disaster.
"In 72 years of life, I have never seen something like this," said Ibrahim Adow, a Biyamadow resident.
Since September, much of Kenya's north has received less than 30 percent of normal rainfall – the worst short-rain season recorded in decades, according to the Famine Early Warning Systems Network. The lack of rainfall has wiped out pastures and exacerbated food and water shortages.
Adow himself has lost more than half his cattle. Those remaining are too weak to get milk from, too skinny to be sold.
"Nobody wants them," said the village elder, scratching his orange-dyed beard with exasperation. In the past four months, Adow said, the price of one cow has dropped from about 40,000 Kenyan shillings ($357) to 5,000 KSH ($45).
It wasn't always like this. While residents such as Adow are used to lean times when faced with the effects of droughts – when maize becomes their only meal, the distance to find water extends, their animals become so weak their bones poke from underneath their skin – they are also accustomed to the eventual return of rainfall and, along with it, greener pastures, healthier animals and fewer financial troubles.
But if no rainfall comes by the end of t
---
Read Full Article at english.makalukhabar.com
---