Just In
Photographing Chhyam Puja at Yalbang Gumba, Humla: A treat of natural beauty and cultural heritage
The Covid-19 pandemic was raging everywhere. People were locked inside the house. Amidst all this chaos, I reached Humla in April 2021. To be precise, the Namkha Khyangzhong Gumba (Yalbang Gumba) of Humla was my destination. The annual Chhyam Puja there had attracted me there.
It was not my first time at this monastery. My maiden visit was 15 years ago on my way to Kailash Mansarovar from Simikot. Similarly, in 2011, I walked the Simikot -Hilsa-Limi section on the Great Himalayan Trail. At that time, this area was not touched by motor roads.
It took four days to reach Hilsa from Simkot and two more days to reach Yalbang Gumba on foot. On the way, there were herds of buffaloes, sheep, and goats. Some were going to Taklakot with rice and pulses to get back salt while others were returning from Taklakot with salt and wool. However, such scenes have become rare after road transportation has reached there.
This time, I travelled from Kathmandu to Nepalgunj, then to Namkha Khyangzhong Gumba via Simikot. Since the flight was uncertain, we had already kicked off our journey before the puja started. After reaching there, open mountains, warm and blooming spring filled my heart with enthusiasm and happiness before I got to observe a grand cultural event.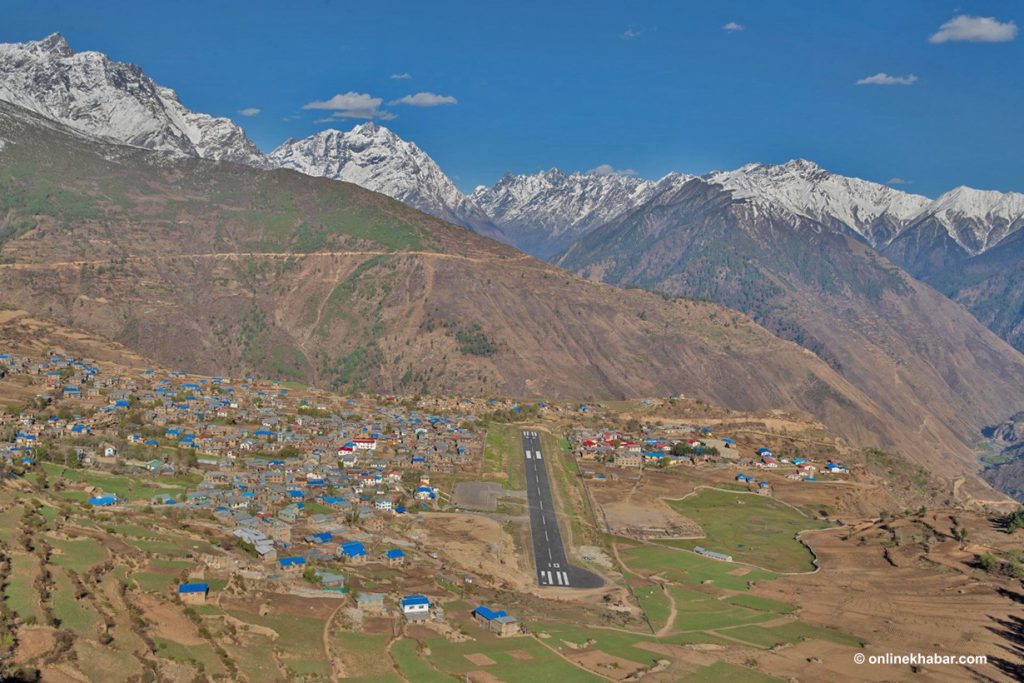 The splendour of snow
Coincidentally, it started snowing when we reached Yalbang. I love to play with the snow, to touch the snow. 
And, the day of Chhyam Puja came. On the day, after the rain, the sky looked wide and open. With the vast infinite blue sky in the background, the mountain looked majestic. I reached the monastery as early as 6 o'clock in the morning.
english.onlinekhabar.com
---