Will Chand stay in Baitadi to strengthen the Congress or Nepali cricket?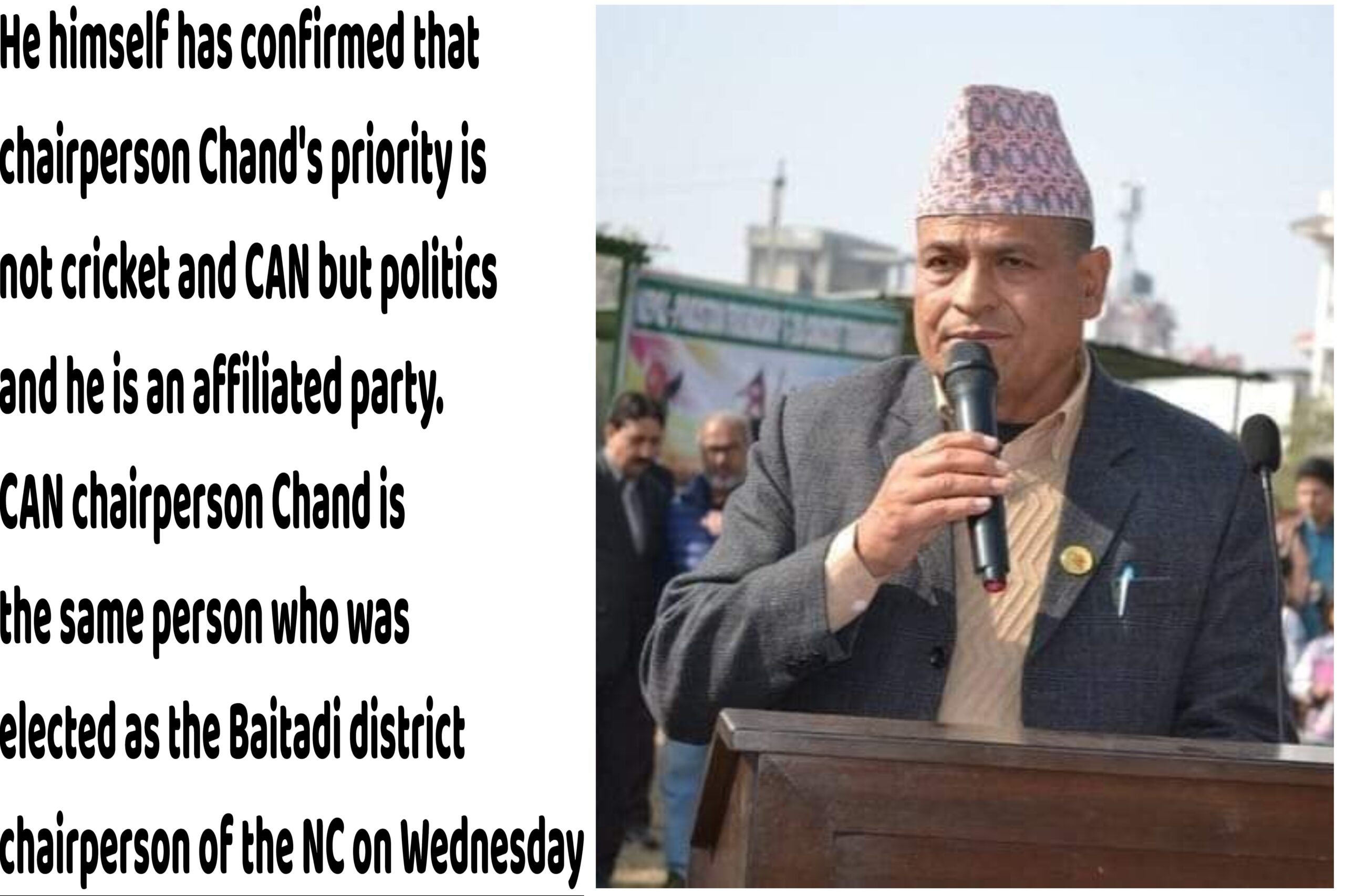 KATHMANDU: NOV. 25 – With the long-standing ban being lifted, many had hoped that Nepali cricket would now move forward. There were many who were enthusiastic that CAN, the apex body of Nepali cricket, would no longer be useless and that it would set a rhythm.
There will be a schedule of at least regular competitions, players will not have to complain, Nepal will be able to play more national and international competitions, there will be other selection competitions from talent hunt of age group, construction of academy will be given priority.
However, after a long period of sanctions, the CAN driven by the new leadership remained so useless that there was more activity during the CAN ban. Chatur Bahadur Chand, who was elected president of the Nepal Cricket Association CAN with great faith and trust, has been gradually breaking that trust.
Within two years, CAN officials have been dispersed. Only those who have risen from the same panel and won elections to important positions have resigned. Even those who do seem to be lying in front of chairperson Chand.
None of the programs could be effective as there was no consensus among the CAN officials. Within two years, CAN officials have been dispersed. Only those who have risen from the same panel and won elections to important positions have resigned. Even those who do seem to be lying in front
Read the full story at english.makalukhabar.com

---