International
The children of IS: 'It's a disaster we cannot deal with'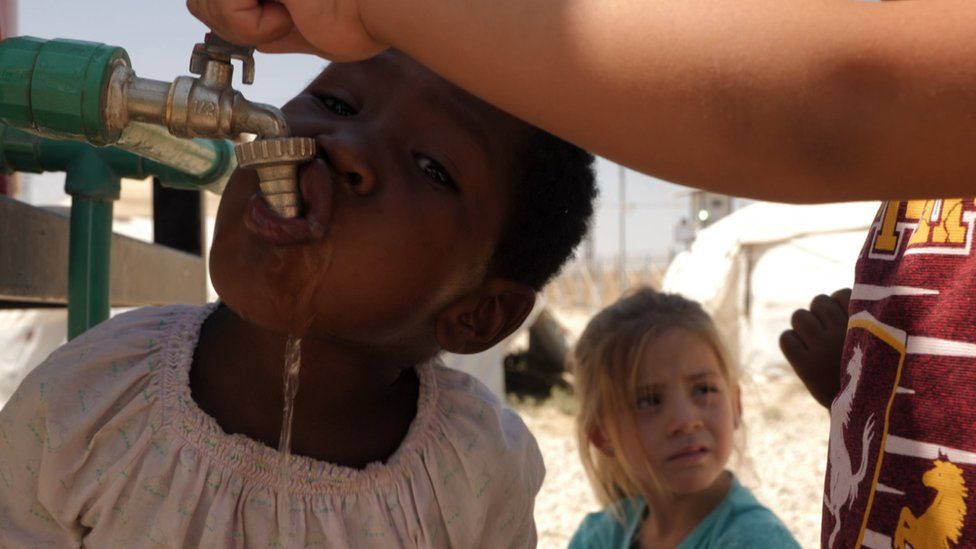 The al-Hol camp is chaotic, desperate and dangerous. It is home to the wives and children of the Islamic State group's foreign fighters – a tented city, with families crammed together, surrounded by armed guards, watchtowers and barbed wire fences.
The sprawling desert camp is a four-hour drive from al-Malikyah, past the city of Qamishli, and close to the Syria-Turkey border, in northeast Syria.
Inside, women dress in black and wear the niqab – a face veil with an opening for the eyes, worn by some Muslim women. Some are aloof, while others are outwardly hostile.
In a corner, near the small vegetable market, shielding from the scorching sun is a group of women willing to chat. They are from eastern Europe.
I ask them how they ended up here, but they give little away, blaming their husbands for the decision to travel thousands of miles to join IS and live under a regime that tortured, murdered and enslaved thousands. Their only crime, they insist, was to fall in love with the wrong man.
It's a familiar story among the wives of IS militants, as they seek to disassociate themselves from a regime which was clear about its brutality and aims. Their husbands are either dead, imprisoned or missing and they are now stuck here with their children.
About 60,000 people are held here, including 2,500 families of foreign IS fighters. Many have lived here since the defeat of the jihadist group in Baghuz, in 2019.
The women speak cautiously, wary of attracting any attention that could have dire – if not deadly – consequences. It's not the guards they worry about, it's the other women – the hardliners still imposing IS rules inside the camp. In the early hours of the morning, we were there, a woman was found murdered.
Daily killings
Violence and radicalization in the camp is a major issue for Kurdish-led Syrian Democratic Forces, responsible for managing the camps.
Dr. Abdulkarim Omar, the
Read the full story at english.makalukhabar.com

---