4G
Sharp Rise In 4G Users Of Nepal | Reaches Almost 1 Crore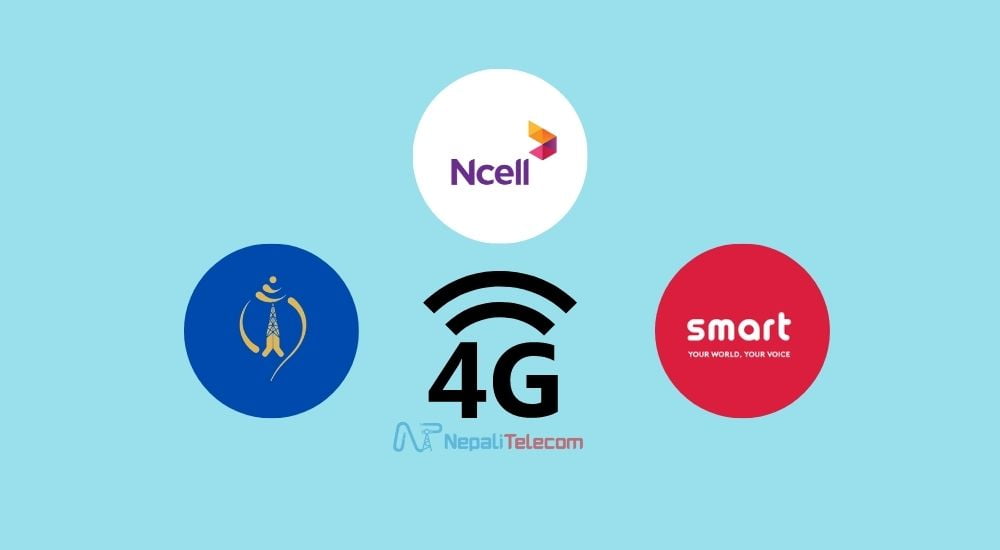 The recent data by Nepal Telecommunication Authority shows a sharp rise in 4G users of Nepal across the country, which has nearly reached 1 crore. Ncell and Nepal Telecom both have set higher records in terms of their 4G users in comparison to their previous year's records. The number of 4G users of both the companies has now come pretty close.
According to the latest MIS reports released by Nepal Telecommunication Authority, the number of 4G users of Ncell crossed fifty lakhs (5 million). In precise terms, the number of 4G subscribers of Ncell was 50 lakhs 42 thousand 9 hundred and 89 in Ashad 2078.
Similarly, a sudden and huge rise in the number of 4G subscribers of Nepal Telecom was seen as per the records. The exact number was recorded as 47 lakhs 42 thousand, and 375 in Ashad 2078. The number of Ntc 4G users in Ashad 2077 was 8 lakhs 43 thousand 9 hundred and 69. This means that within a year Nepal Telecom added more than 39 lakh users to its 4G subscription.
NTA has confirmed this data in the latest MIS (Management Information System) report. The data show
Read the full story at www.nepalitelecom.com

---