MakaluKhabar.com
Police's claim on Sankhuwasabha massacre changed, what did they say before, what do they say now?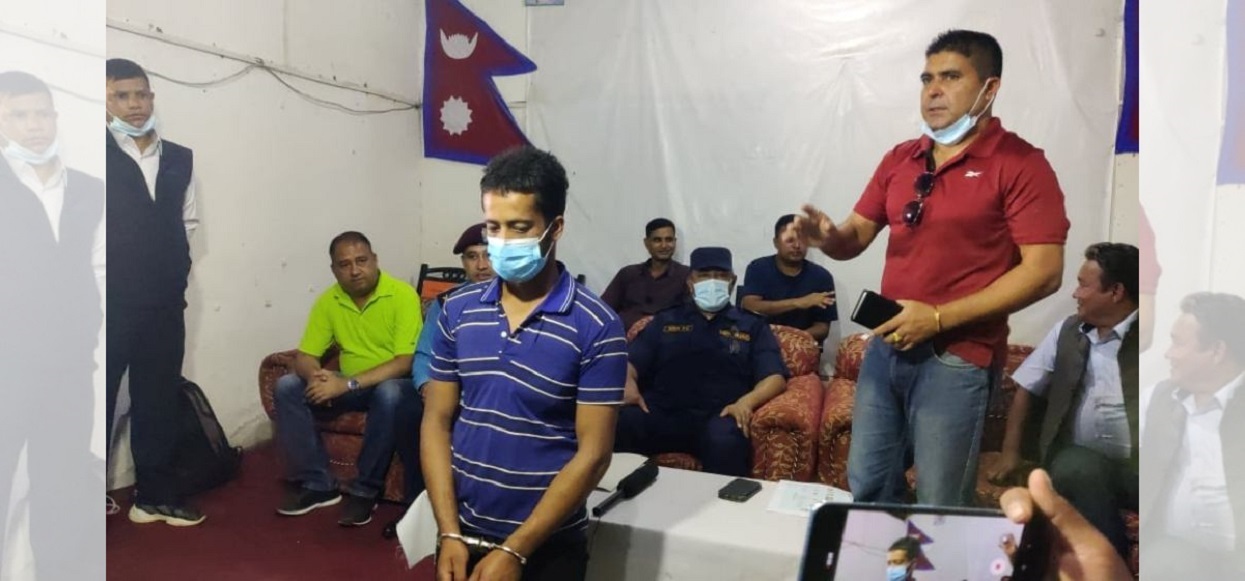 BIRATNAGAR: SEPT. 20 – Police have made different claims regarding the murder of six members of the same family in Kholagaun of Madi Municipality-1 of Sankhuwasabha. The District Police Office, Sankhuwasabha has made public the names of four more people arrested on the charge of being involved in the incident on Monday. Police have identified 47-year-old Khadga Bahadur Karki as the mastermind of the incident. Earlier, the police had arrested Lok Bahadur Karki and claimed that he was the main accused and that he had killed six people.
Police said earlier that no sharp weapon was used in the incident, adding that a cardamom picking knife was used in the murder at a press conference on Monday. Earlier, it was said that only Lok Bahadur was involved in the incident. Now, four more people have been arrested and not only have they been made public. Although they have been arrested for their involvement in the investigation, the police have changed their statements before and now.
On Monday (today) police have claimed that they were stabbed in the incident. Earlier, police said that they were killed not with a sharp object but with a wooden stick. According to the police, Lok Bahadur had confesse
Read the full story at english.makalukhabar.com

---
Also Read