NepaliTelecom.com
OPPO Announces "Bada Dashain Ko Lahar OPPO Ko Offer " Campaign 2021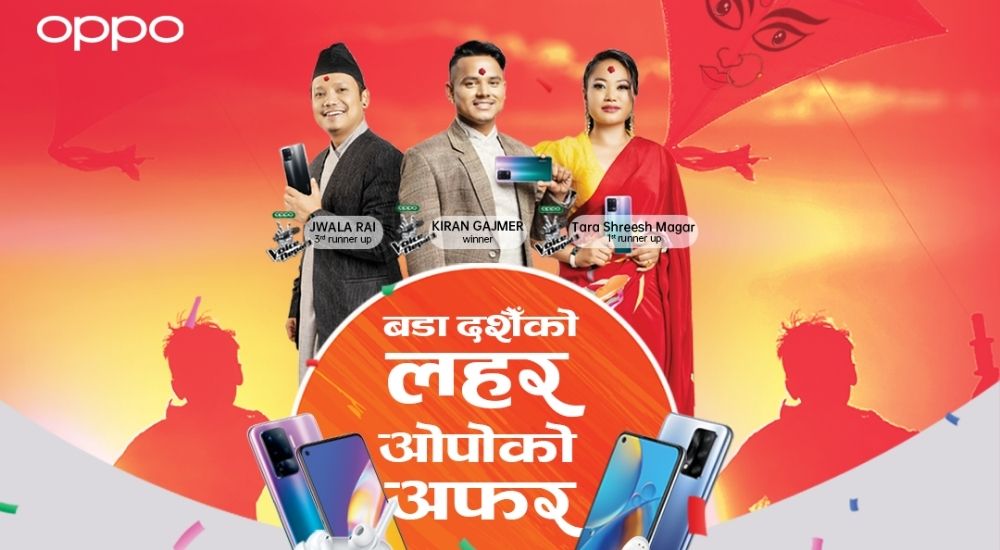 We are a few weeks away from the festive season in Nepal which includes Dashain, Tihar, and Chhat serially. It's obvious that people will love to purchase new items, do heavy shopping, and gift gadgets to their loved ones during this auspicious occasion. This could be the best time for promoting brands so different companies launch different offers, discounts to attract customers.
Read: Viber Lenses Launched In Partnership With Snapchat; How to use Viber AR Lens?
Most of the smartphone brands in Nepal always launch such offers or campaigns targeting Dashain every year and this year also, brands have started announcing such offers. The first one to announce such an offer is OPPO. OPPO, the world's leading smartphone brand in the world, has announced "Bada Dashain Ko Lahar, OPPO Ko Offer".
Offers during the festive season or any other time are always win-win situations for customers. That's why customers happily get involved in such campaigns and the companies also invest huge on marketing to promote such schemes. This new Bada Dashain Ko Lahar offer from OPPO brings many exciting gifts, discounts while purchasing new OPPO devices throughout the country within this festive season. 
OPPO's Statement
During the Press Release, the Brand Director of OPPO Nepal, Mr. Pearson Shen said, " Being a global company, OPPO has always believed in localization. Nepal is one of the priority markets f
Read the full story at www.nepalitelecom.com

---