classic tech
NTC's Fiber Internet Competing with Private ISPs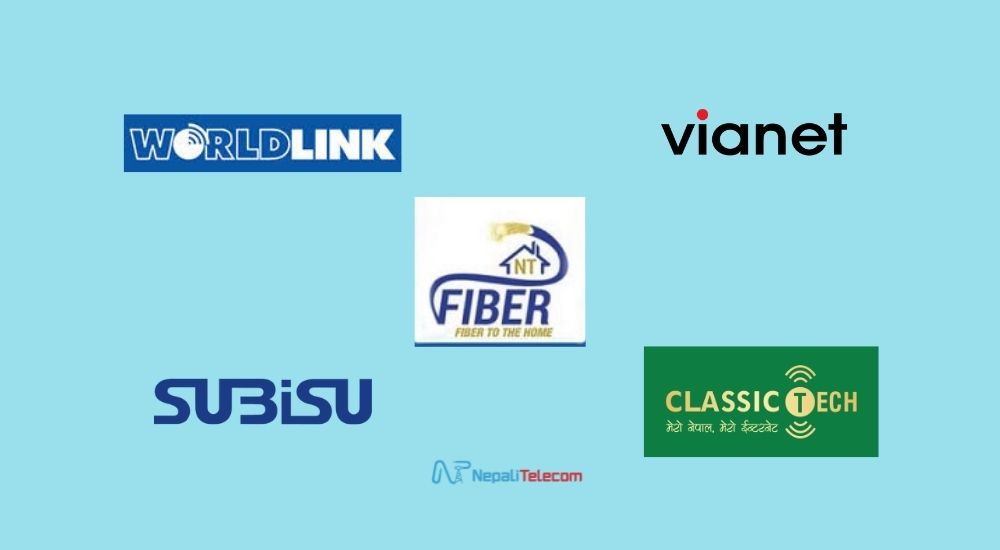 NTC's fiber internet can compete with private ISPs. As shown by NTA's MIS reports, the state telco's customer base is rising sharply over the past few months. As its customers grow, it will potentially mount stiff competition against the private broadband providers. More in detail about the number of fiber internet subscribers of major ISPs in Nepal.
NTC's fiber internet is enjoying remarkable successive months as it builds on a robust customer base. As ISPs compete with their fiber broadband, NTC, a fresh company for fiber internet, is giving them a run for their money with its affordable plans.
As per NTA's latest MIS report for the month of Shrawan, Nepal's fiber internet users reached 14 lakhs, 94 thousand, and 938. This was an increase of 60 thousand and 835 fiber subscribers for just a month. The number of fiber broadband users stood 14 lakhs, 34 thousand, and 103 in Ashar. This report highlights NTC's fiber internet striding upwards with an ever-increasing customer base.
Read: NTC's Festival Offer | Data, Voice Packs, And, Recharge Bonus
ISPs and Their Numbers for Shrawan
WorldLink has added the most number of users in Shrawan. The Kathmandu-based private ISP had 5 lakhs, 10 thousand, and 92 subscribers. Coming to Shrawan it increased to 5 lakhs, 29 thousand, and 271.
Subisu has followed WorldLink in the list with the highest addition of new fiber internet users. In Ashar, it had 1 lakh, 74 thousand, and 990 fiber net customers. This rose to 1 lakh, 93 th
Read the full story at www.nepalitelecom.com

---