films
Nepali film industry lost its motion to the pandemic. It's unlikely to get it back anytime soon
Kathmandu valley's chief district officers on September 1 lifted the prohibitory orders paving way for almost all businesses to run smoothly. Since then, clubs have opened along with restaurants and other major crowded areas. But, one place is yet to open – movie halls.
The CDOs gave permission to open halls, but they had one condition – a hall could open only if they operated with 50 per cent occupancy. But, a task force prepared by the Federation of Nepal Film Entrepreneurs on September 6 said that the operators would not be opening halls as the decision made by the government was unfavourable towards halls and multiplexes.
"The decision to open halls with only 50 per cent occupancy is impractical," says Ashok Sharma, the federation's general secretary. "We'll only open if we can have a full house. Talks are underway with the government."
Producers, directors and actors who worked in the films were hoping things would get better, but sadly, things are likely to remain the same for a while. Films that were shot two years ago are still not releasing as producers want assurance that they will get their investments back. Actors have resorted to doing music videos while OTT platforms are struggling for relevance in the country. This has left the Nepali film industry in a delicate spot as it aims to pull through after a tough one and a half years due to the Covid-19 pandemic.
To show or not to show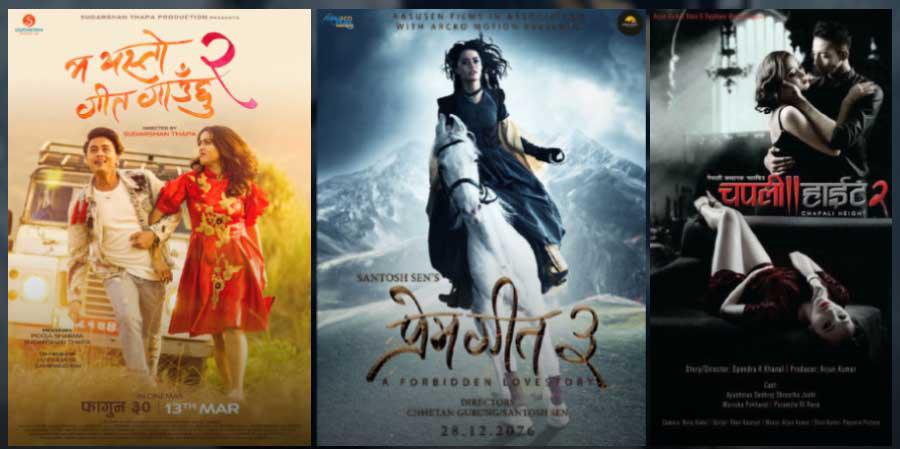 Sharma from the Federation of Nepal Film Entrepreneurs says that movie halls should be allowed to open because everything else has been allowed to open and is calling on the government to be practical.
"People can fly on a packed aircraft or travel on a packed bus. But, when it comes to movie halls, we have to maintain a 50 per cent occupancy. How is this practical?" questions Sharma. "The government needs to understand that Covid-19 does not spread through cinema halls alone. I don't understand why this decis
english.onlinekhabar.com
---