climbing in nepal
Khumbu Climbing Center: Training mountaineering safety on the lap of Mount Everest
There is pin-drop silence at the village of Phortse in Khumbu near Mount Everest. Almost everyone from the village during the months of April and May is at the base camp of Mount Everest. Such is the legacy of the place that every household in the village has at least one Everest summitter. Almost all of them are either climbing or supporting the climbers.
Things, however, change drastically around January when the village is full of people from Khumbu and other parts of the country. Aspiring mountaineers, both Nepali and foreign, gather around the Khumbu Climbing Center, a training centre that teaches them about the ins and outs of mountaineering on Nepal's Himalayas. There, they learn the basics of mountaineering, from tying knots to climbing ice. In 15 days, they go back with the ability to tackle mighty mountains like Everest where most of them go looking for jobs in the spring.
"This is probably my biggest legacy. I couldn't be prouder of what we have been able to do with this centre," says Conrad Anker, adventurer and one of the founding members of the climbing school. "I like how this place has changed the lives of so many people."
The centre was established in 2003 by Jennifer Lowe-Anker and Conrad Anker and is a part of the Alex Lowe Charitable Foundation with the aim of teaching the people of Khumbu the basics of climbing a mountain safely. It has trained  National Geographic athletes like Dawa Yangzum Sherpa and Pasang Lhamu Sherpa Akita among many others who have been guiding on mighty 8,000-metre peaks like Annapurna, Dhaulagiri and Everest.
Local-foreigner partnership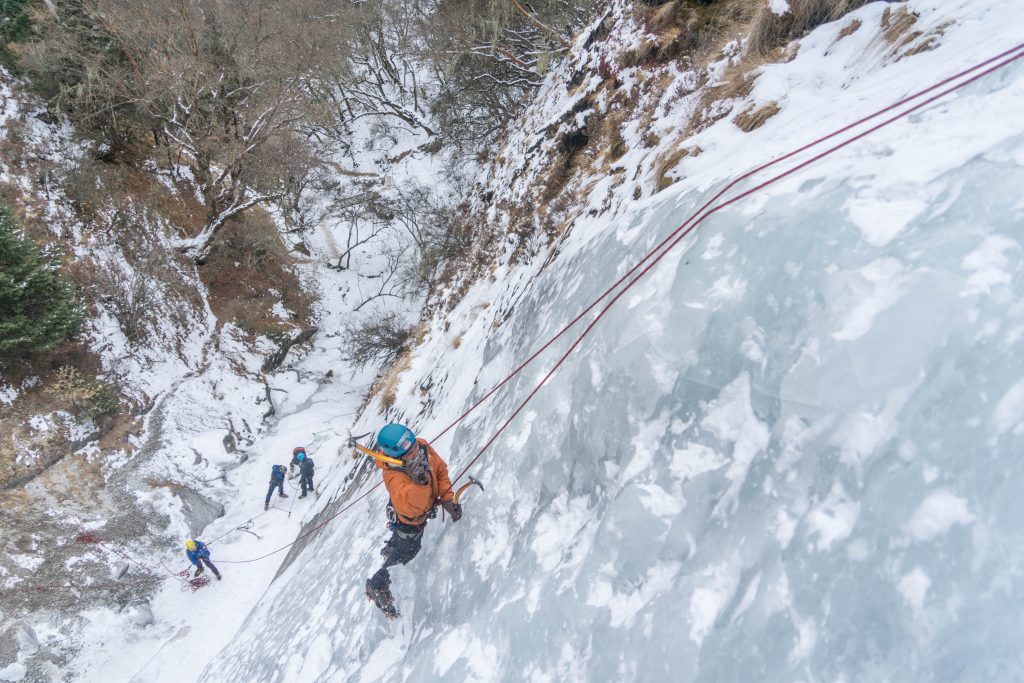 The centre is the brainchild of Jennifer who wanted to help the community that spent so much time on the mountains. Things were made easier when locals of Phortse, who had gone with Conrad to look for Gorge Mallory's body on the north face of Everest, showed interest in such a project. One pers
Read the full story at english.onlinekhabar.com

---