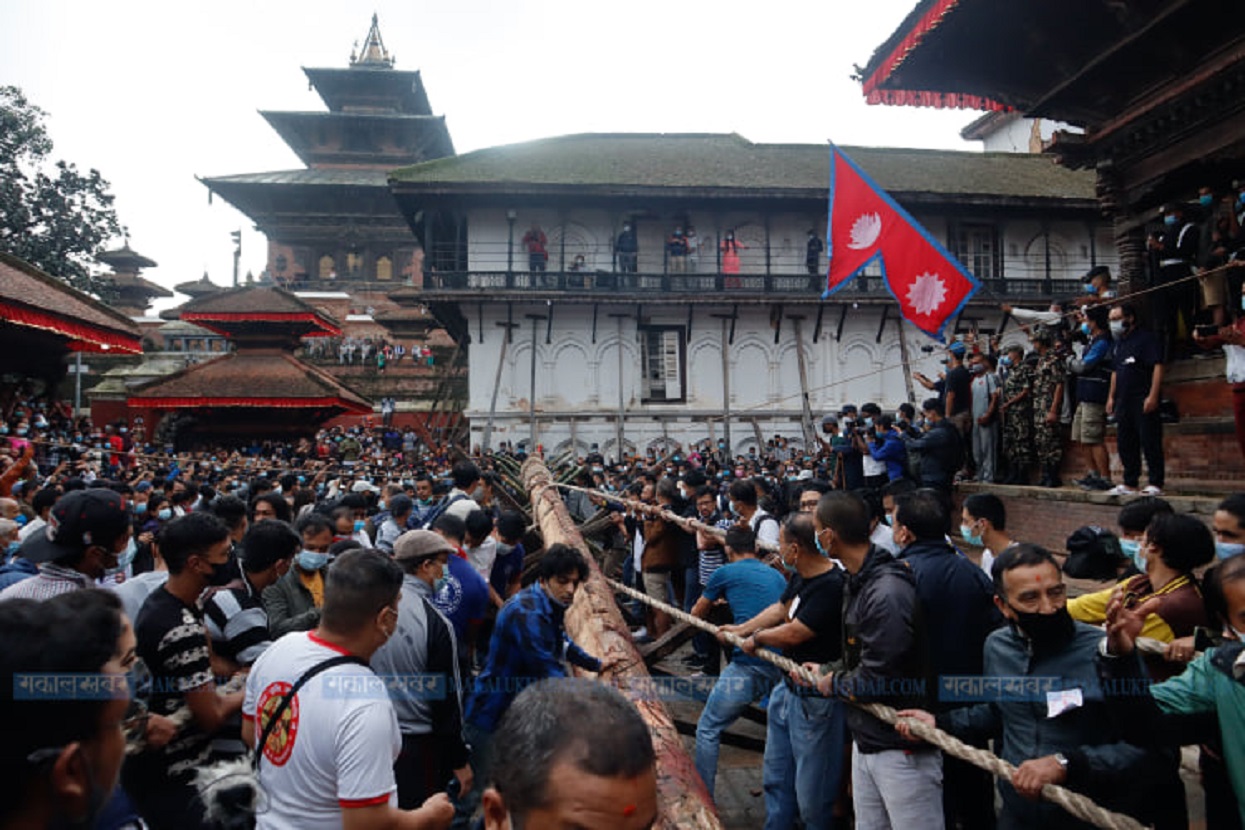 KATHMANDU: SEPT. 18 – In the Durbar area of ​​Hanuman Dhoka, a Lingo (a pole) has been raised in the name of Indra, the god of rain and contemporaries. The Lingo of Indra Jatra was held on the site provided by the Nepal Panchang Adjudicating Committee at 6:51 am this morning, said Sandeep Khanal, head of the office at Hanumandhoka Durbar Care Center. Although the main procession will be on Sunday, dances of various deities will start from today, he said.
Devraj Aryal, the chief priest of the office, performed ritual worship and incense at the auspicious site. On the occasion, Shardul Jung Gulm (Guruju's platoon) of the Nepal Army performed a Mars tune with a slow instrument. Along with Lingo, the Devi dance has also been performed in the morning at the Basantapur Durbar area. From today till September 24, more than 19 different types of dances are also performed in Basantapur area.
There is a tradition of performing dances on the occasion of Indra Jatra in Basantapur Durbar area from different places of the valley including Bhaktapur and Halchowk. After raising the Lingo, on the main day of the procession, on Sunday, Kumari is taken to the Tallo tole. The Mathillo Tole Yatra is scheduled to be held on September 20.
Read the full story at english.makalukhabar.com

---