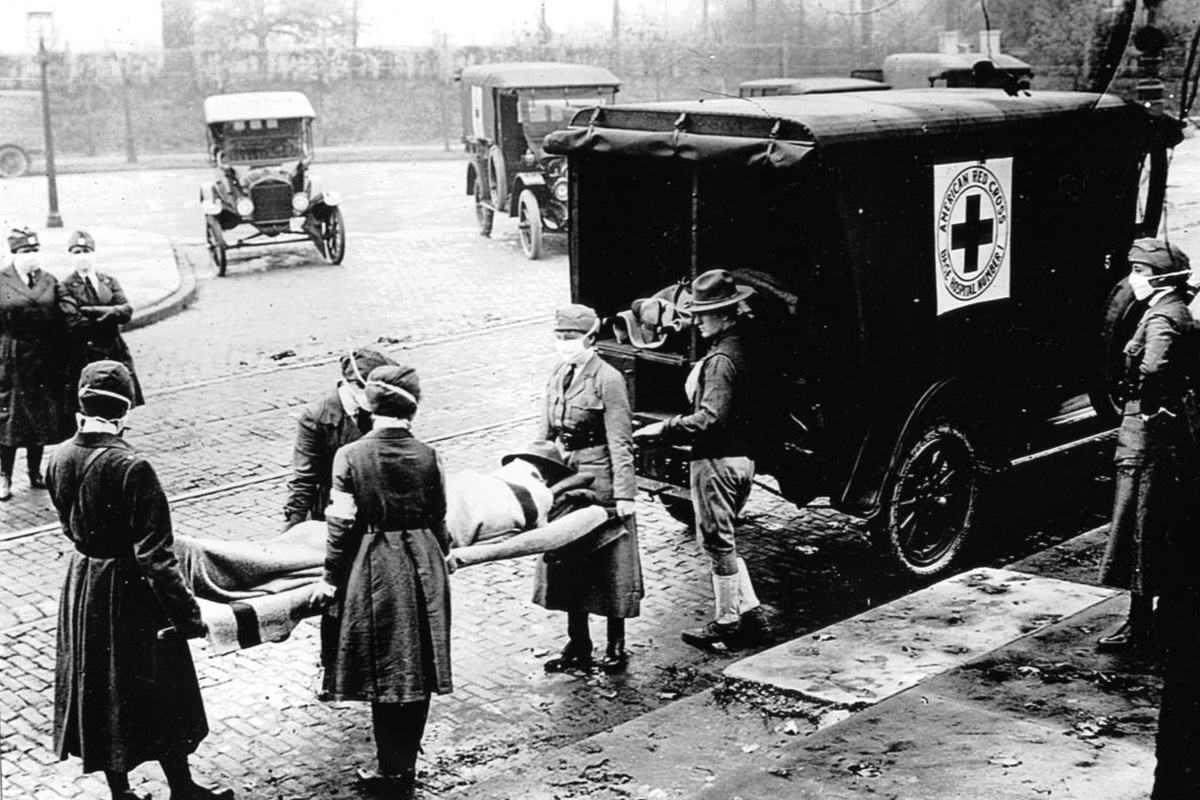 ITAHARI: SEPT. 22 – There are strong parallels between the COVID-19 pandemic and the 1918 flu pandemic, which killed at least 50 million worldwide, including an estimated 675,000 Americans, according to the Centers for Disease Control and Prevention.
The U.S. has now surpassed 675,000 deaths from COVID-19 making the current pandemic the deadliest in U.S. history. As of Sept. 20, more than 228 million people have been infected with COVID-19 worldwide, More than 4.6 million have died across the globe, according to real-time data compiled by Johns Hopkins University.
Here's a look at how the two pandemics compare.
In 1918, the first flu cases were reported in March at an Army base in Kansas. Without testing capabilities, the flu spread widely and easily. The movement of the military during World War I aided the spread.
The first confirmed COVID-19 case in the U.S. was on Jan. 21, 2020. A man in his 30s from Washington state had travelled from Wuhan, China, where the novel coronavirus is believed to have originated. The highly contagious coronavirus spread quickly across the globe, aided by air travel.
Social distancing and mask-wearing
During the flu pandemic, the only hope was social mitigation efforts. The development of flu vaccines didn't happen until the 1940s. Health officials understood that mask-wearing, social distancing and frequent hand-washing helped slow the spread. Cities that embraced efforts such as mask mandates and social distancing, along with the closures of businesses, schools, theatres and houses of worship, saw lower numbers of deaths. A similar pattern has occurred now.
Back then, many masks were made of gauze and cheesecloth and held in place with elastic or tape.
With COVID, people were encouraged to make homemade cloth masks because of a shortage of medical masks that left even hospital workers without sufficient supplies of masks as well as other personal protective equipment.
Though medical professionals urged mask-wearing in 1918, many people resisted, just as they have during the current pandemic for similar reasons. Mask mandates came and went across the country during the flu pandemic. Officials worked to characterize mask use as a patriotic effort.
San Francisco was the first U.S. city to mandate the wearing of face masks in October 1918. People were fined and imprisoned for failing to comply. The mandate was only in place for four weeks initially, with the spread of the flu curtailed briefly. The ordinance was re-instituted again in January 1919 as cases spiked.
The Anti-Mask League, formed in San Francisco in January 1919, protested the wearing of masks, viewing it as an unconstitutional limit of individual liberty. The refusal to wear masks and socially distance didn't become as
Read the full story at english.makalukhabar.com

---
Also Read
Related Topics:
000, 1, according, Ace, AI, and, are, been, between, Business, CAN, China, closure, Coronavirus, Country, Covid-19, develop, Development, first, for, from, has, have, Health, held, his, Hospital, how, IME, Initial, January, led, made, more, News, NTA, one, only, other, out, People, per, reasons, School, social, Special, tape, than, that, the, Travel, UK, US, was, were, win, with, World