Facing hardship in makeshift huts, Sindhupalchowk flood victims returning to their damaged houses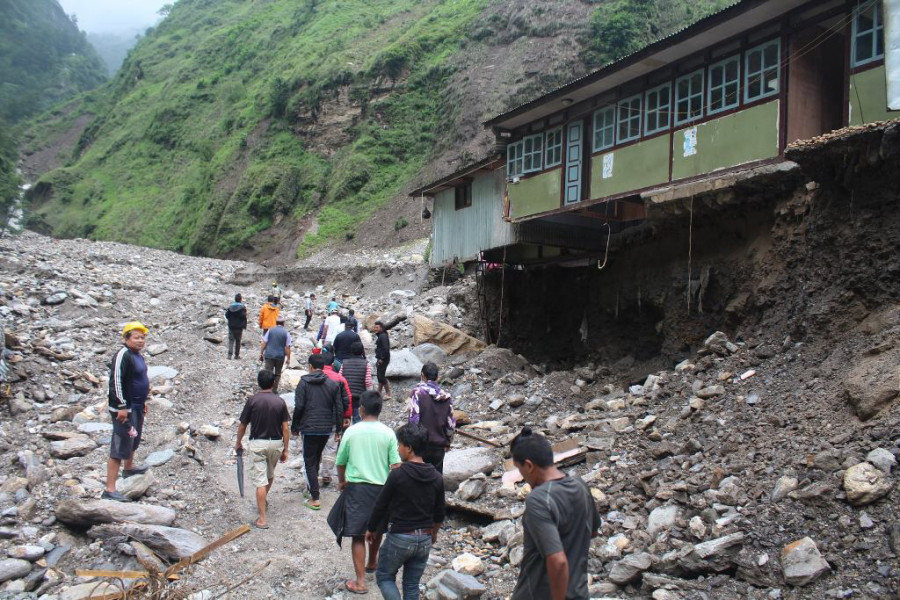 MELAMCHI, SINDHUPALCHOWK: SEPT. 26 – Facing hardship in makeshift huts, flood victims of Melamchi and Helambu in Sindhupalchowk district have started returning to their damaged residences over three months after the tragedy.
They're returning to their broken house is against cautions by authorities that the damaged houses are yet not fit for living.
They have removed the rubble and debris and repaired their damaged houses all by themselves so they can live. Some of them have completed the repair of their destroyed houses and started living there.
Local authorities have cautioned against using the impaired houses for living as a study on whether they are fit for living is yet to be carried out, said an official of Melamchi Municipality.
However, the victims have a different story to share. They said that they are facing various difficulties living in temporary huts. "The winter is around the corner and it makes it more difficult for us to live in the makeshift huts durin
Read the full story at english.makalukhabar.com

---