Buddhist prayer flags turn white, that is to say, green
This Saturday (December 18) morning, vibrant five-colour prayer flags that surrounded the Bouddha Stupa fell down one by one. Simultaneously, long white prayer flags were put up, causing a lot of confusion among the onlookers. Confused, Priya Shrestha took out her phone and started taking pictures of the change, and so did the many people who were walking around the monument. 
Addressing the confused crowd, Ang Dolma Sherpa informed it was done to make the revered religious site eco-friendly and introduce sustainability in Buddhism and people's actions.
"The flags that we all know and used are made up of nylon or synthetic fabric. These flags are burned and they then harm our environment, leaving a lot of carbon footprint," says Sherpa, the brain behind this initiative, "We are always talking about climate change; there is much awareness regarding it; but, now is the time to shift from synthetic prayer flags to biodegradable ones."  
She insists this is not a new trend, rather it will take devotees back to their roots.
Reviving the culture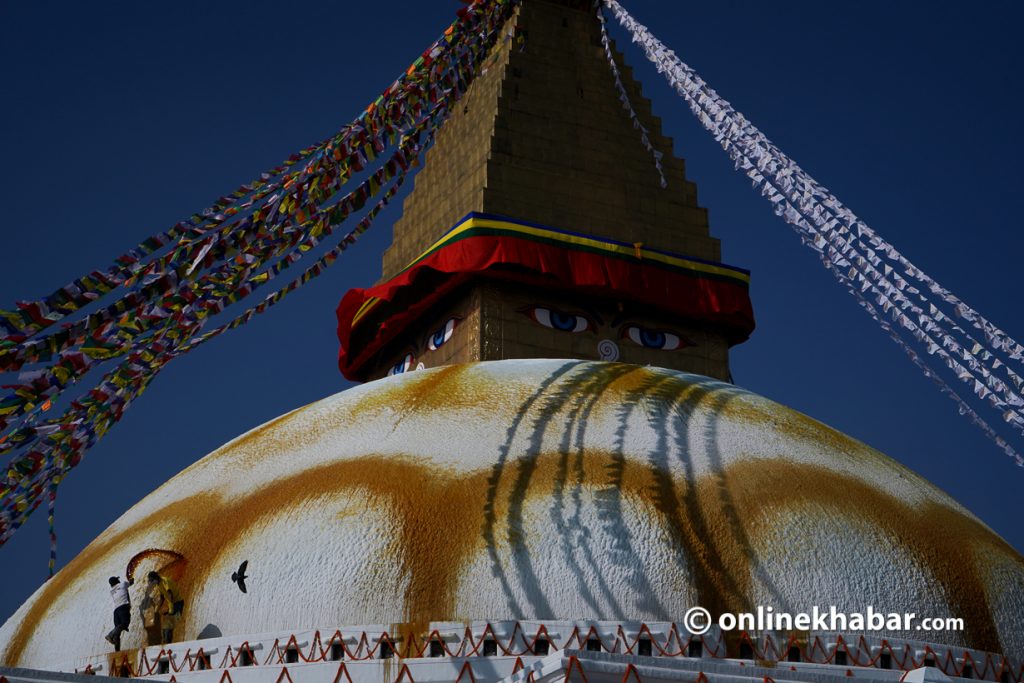 As a millennial, Shrestha (27) had always known the prayer flags to be multi-colour and vibrant. And like her, many people, who reached Boudhha to witness the change fell under the same umbrella, were asking why the colours suddenly faded away around.
But, Ang Dolma Sherpa sheds light on a much older practice. Fir
---
Read Full Article at english.onlinekhabar.com
---