International
Ashish Mishra: India minister's son arrested over Lakhimpur violence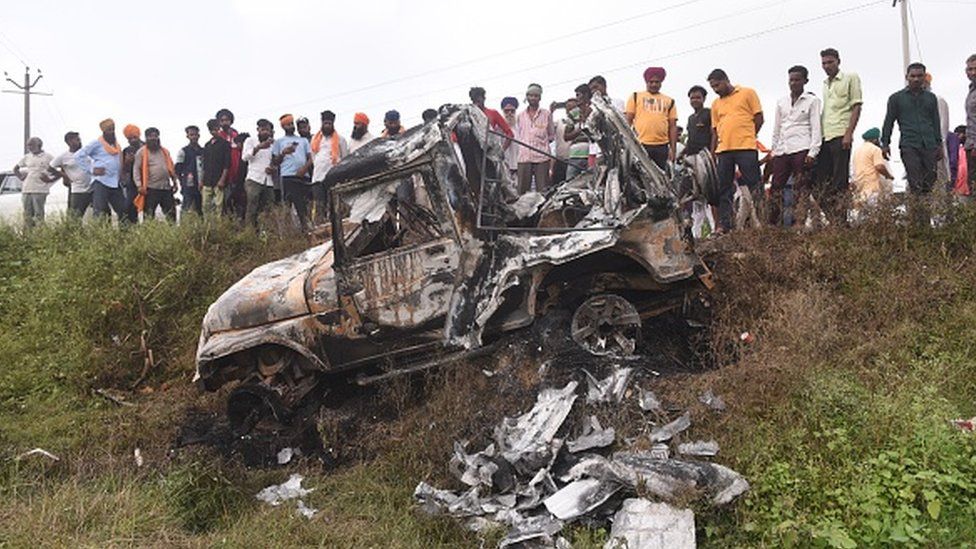 NEW DELHI: OCT. 11 – The son of an Indian federal minister has been arrested six days after he was accused in an incident that left eight people dead.
Ashish Mishra has been sent to judicial custody for 14 days.
A car linked to his father, junior home minister Ajay Mishra, ploughed into protesting farmers in Uttar Pradesh state, killing four men.
Farmers alleged that Ashish Mishra was behind the attack, but the Mishras denied the charge.
An angry mob then beat to death three men in the car, including the driver. A journalist also died in the violence.
Police arrested Ashish Mishra late on Saturday after questioning him for more than 12 hours. He was told to appear before the police for questioning on Friday but failed to turn up.
"We are taking Ashish Mishra in custody. He was not cooperating in the investigation," Deputy Inspector General Upendra Agarwal told Reuters news agenc
Read the full story at english.makalukhabar.com

---