Just In
A change behind the mask: Following a Lakhe lady in Kathmandu outskirts
Since it was Indra Jatra earlier this week, everyone was mesmerised by the loud and vibrant dance of Majipa(t) Lakhe around Kathmandu. But, some 10 kilometres away from the lively Kathmandu Durbar Square, the heart of the city, there was another Lakhe that came out to entertain and keep the traditions alive. This was Milpu Lakhe of Tokha.
Lakhe, in general, is a Newa word that refers to a kind of demon who, interestingly, is benevolent. It has a huge red face, is scary looking with prominent, bawdy eyes, big teeth and fangs and big (afro-like) hair. It is believed that a Lakhe scares off the evil spirits from its surroundings, and it is welcomed and considered friendly by the community.
While Majipa(t) Lakhe is considered to be a demon-turned-protector of the Kathmandu valley, Milpu Lakhe is considered a local demon that troubled the farmers and fought with them.
So what is interesting about this Milpu Lakhe of Kathmandu? A key factor may be that behind this Lakhe is an 18-year-old girl as opposed to the grown, bulky men that are usually behind the Majipa(t) Lakhe. The girl is Rasna Shrestha, a 12th grader and local of Thane Lachhi, near the Tokha Chandeshwori temple on the northern outskirts of Kathmandu.
The Milpu Lakhe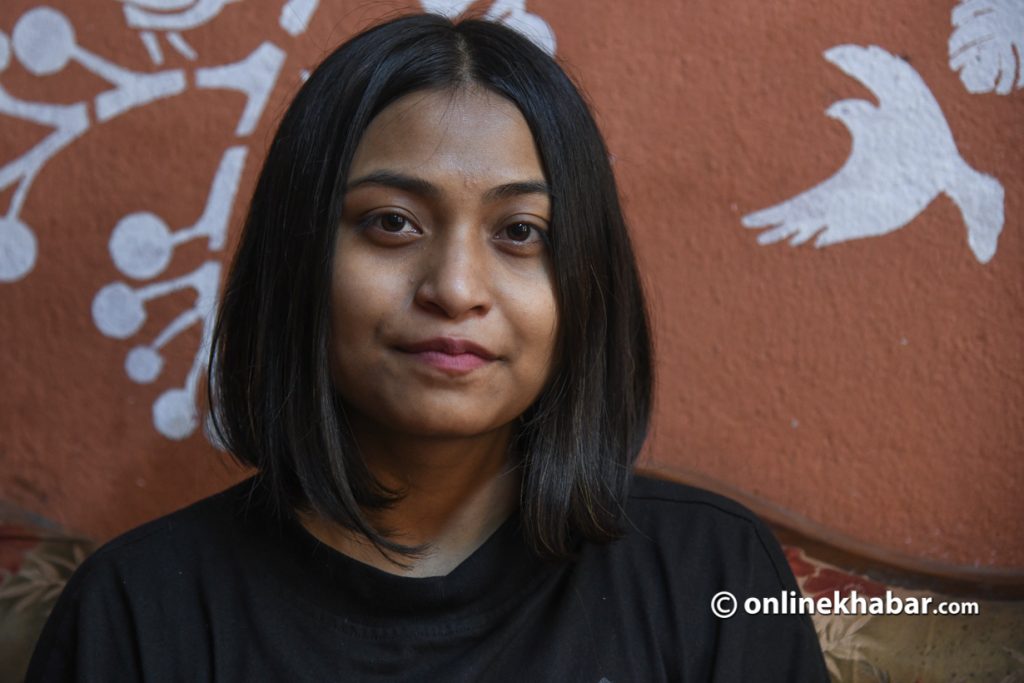 In the morning of August 23, Shrestha woke up to a call that asked her to be a Lakhe for the day. In the next 10 minutes, she was out of the house and sat to be dressed as the local Lakhe. This was the first time when Shrestha took the role. When people came to know about this young, female Lakhe, it creat
Read the full story at english.onlinekhabar.com

---
Also Read