7 coffee places in Kathmandu where you can enjoy good books too
In the last decade, coffee places have mushroomed in the Kathmandu valley. Coffee is one of the drinks, influenced by western culture that is being adopted by many people, mostly youth, in Nepal and their craze for coffee is also increasing day by day. Since coffee is able to make people feel less fatigued and increase energy, burn fats, better brainpower, productivity, as well as promote a healthy heart, people tend to drink coffee more.
People enjoy coffee while chilling with friends or alone while doing some tasks. But, at a time where more fast-service restaurants are opening up, there are a few places in Kathmandu that encourage people to stay and have an open library to read and sip their coffees. It is a truly unique experience that everyone should try at least once and here are some of such coffee places that you can visit.
1. BIA Cafe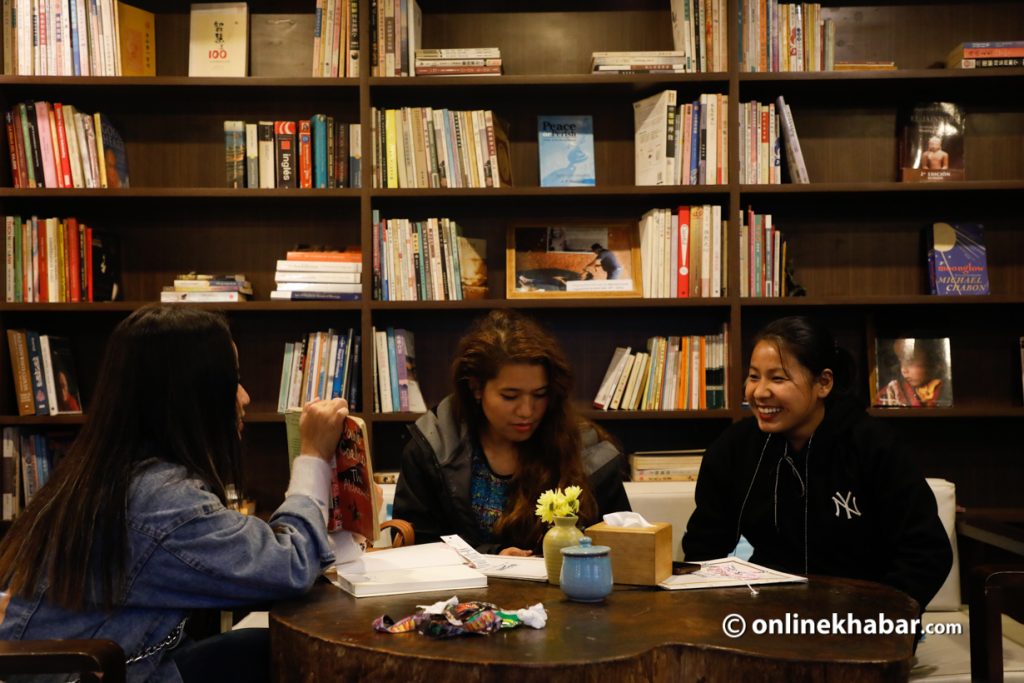 BIA Cafe located at Kimdole, Swayambhu, is a beautiful spot that is loved by many book lovers. BIA (or Bodhisattvas In Action) Cafe has got an immediate welcoming aura. It is one of those coffee places that greets you with bookshelves full of books, from the moment you enter the cafe.
There are tables near the books, so you will feel like you are in a library and enjoy reading. One can also enjoy a variety of delicious coffee beverages and pastries while reading here. But, you cannot take home the books as of now as it is y
Read the full story at english.onlinekhabar.com

---